Compiled by Catherine Bishop of Vintage Victorian
About the Vintage Dress Series
The Vintage Dress Series, a library of fashion history resource books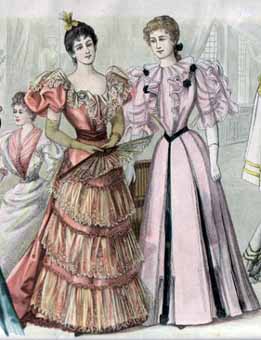 The volumes, which cover all aspects of an outfit from undergarments to accessories, have been produced with the goal of proving an aid to assist in the depiction and designing of accurately reproduced outfits. All of the illustrations are reproduced from original period publications in my own collection, with occasional additions from the collections of others.
Ladies' magazines flourished in the 19th and early 20th Centuries. During this time illustrations of ladies' fashions were seen in abundance and the home dressmaking pattern was becoming more and more common. These magazines, books, and patterns are an invaluable resource, for both their editorial content and advertisements.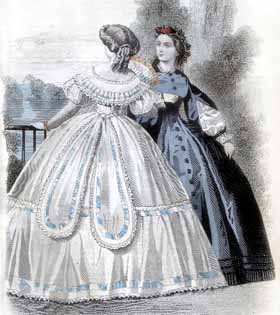 The Vintage Dress Series books are filled with numerous images of vintage styles gathered from countless period magazines and books. The fashions presented, show the wide range of styles worn in any given period and should enable everyone to find an outfit suitable to their particular needs and tastes. Where available, the original text describing original color and trim selections has been included with each illustration. Costume accessories, jewelry, hairstyles, and fashion forecasts are also covered to create a complete picture of the time. My hope is that these volumes will prove to be a valuable resource on the bookshelves of reenactors, Victorian enthusiasts, historians and designers.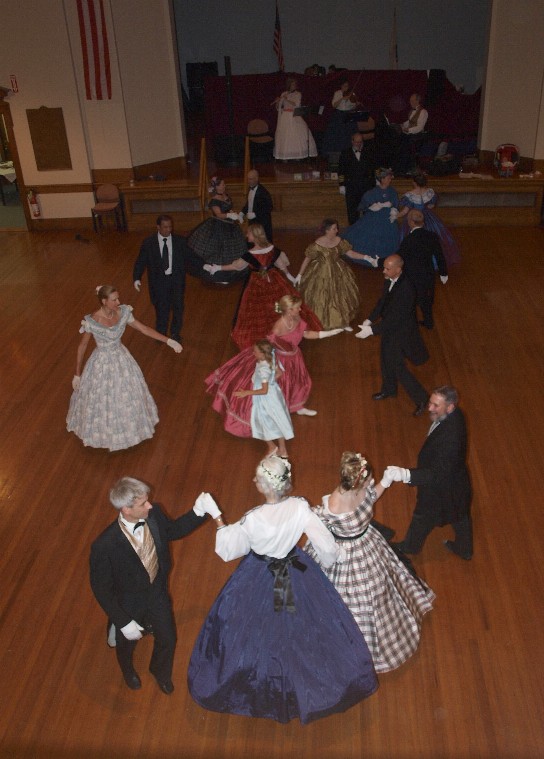 A note about Vintage Dancers:
Vintage dancers recreate the dances and social customs of the 19th and early 20th centuries, currently the decades of most interest for vintage dancers are the mid-19th century (1850s and 1860s), the late-19th century (1890s), and early-20th century or ragtime era (1910s). The primary focus of my initial volumes draws its inspiration from these periods, with a particular emphasis on evening wear as formal balls are such an important component of a vintage dancers life. Visit The Commonwealth Vintage Dancers homepage for more information on events to wear your period outfits to.
Titles currently available in the Vintage Dress Series:
Republications and Other Titles:
Vintage Dance Music:
Titles currently being developed:
Ladies' Evening Dress of the Ragtime Era

Volume I (1909-1912)
Volume II (1913-1916)
Volume III (1917-1920)

Civil War Era: Headwear, Undergarments, Outerwear
Fancy Dress Costumes
Bathing Costumes
Fashions of the Bustle Era
Wedding Fashions
Gentlemen's Fashions
---


P.O. Box 9, Nahant, Massachusetts 01908
e-mail:
phone: (781) 49-WALTZ (781-499-2589)
© 2012, Vintage Victorian, All rights reserved