About The Vintage Dress Series library, fashion history resources
Published by Vintage Victorian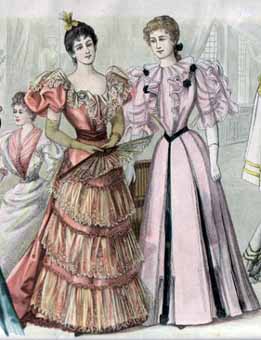 THE VOLUMES, cover all aspects of an outfit from undergarments, gowns and outerwear to hairstyles, hats and jewelry, and are produced with the goal of providing a comprehensive aid to assist in the creation of accurately reproduced outfits. All of the illustrations are from original period publications, most from my private collection, with occasional additions from the libraries of others.
LADIES' MAGAZINES flourished in the 19th and early 20th Centuries. During this time illustrations of ladies' fashions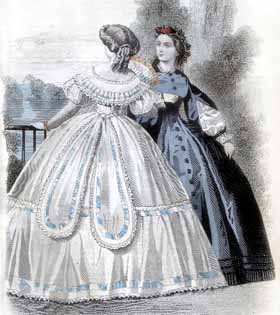 were beginning to be seen in abundance. These magazines and books are an invaluable resource, for both their editorial content and advertisements. Vintage Dress Series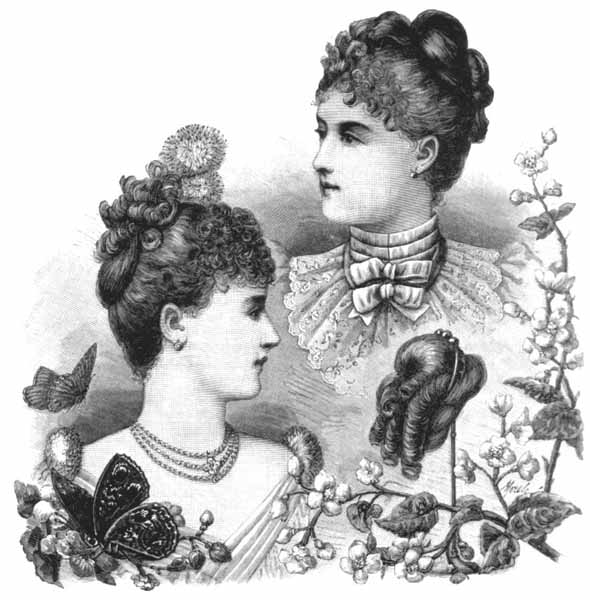 books include fashion forecasts, dressmaking hints, pattern descriptions and yardages, and "how-to" descriptions to complete the picture of how one might reproduce a period look.
VINTAGE DRESS SERIES BOOKS are filled with numerous images of vintage styles gathered from countless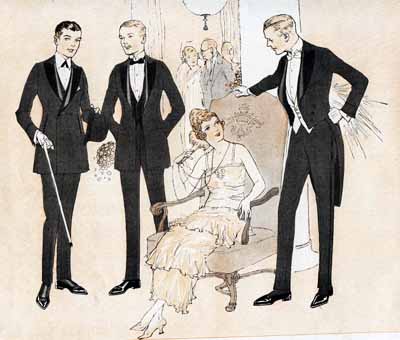 period magazines and books. The images show the wide range of styles worn in any given period and should provide examples of an outfit suitable to anyone's particular needs and tastes. Where available, the original text describing original color and trim selections has been included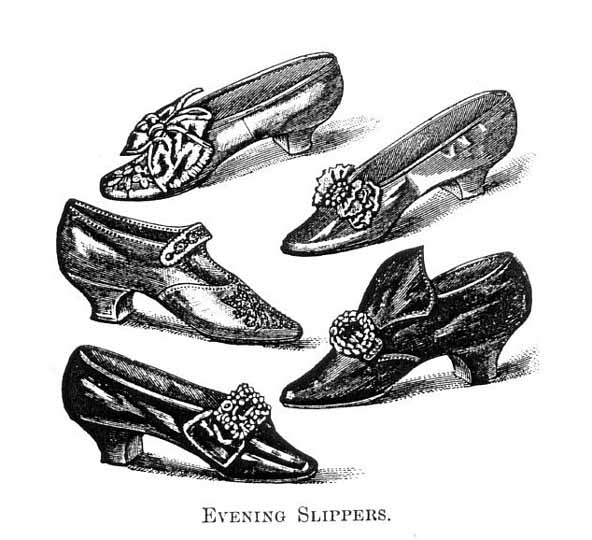 with each illustration. Costume accessories, undergarments, jewelry, hairstyles, and fashion forecasts are also covered to create a complete picture of each era. My hope is that these volumes will prove to be a valuable resource on the bookshelves of vintage dancers, reenactors, Victorian enthusiasts, actors, film costumers, historians and designers.

A NOTE ABOUT VINTAGE DANCERS:
The Vintage Dress Series began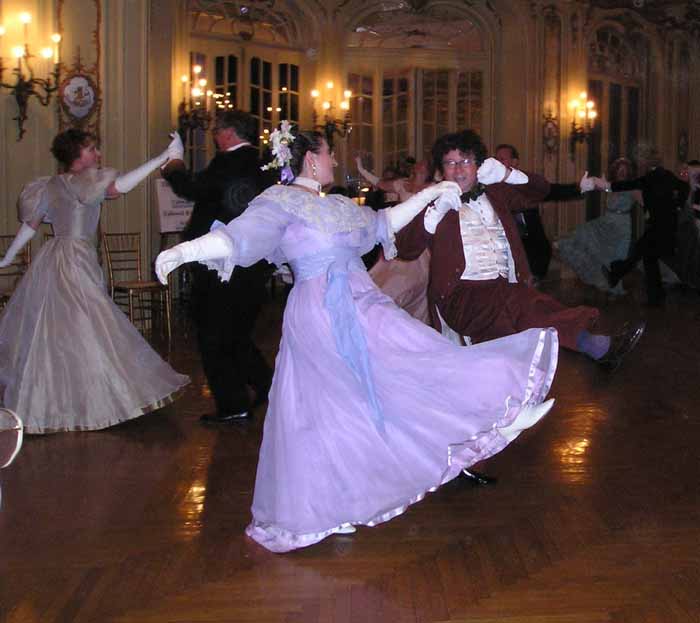 as a resource for vintage dancers, covering styles worn in the 19th and early 20th century ballroom, to help dancers create their own accurately reproduced outfits. Proper dress, and almost more importantly undergarments, influence movement. Wearing period ensembles adds another dimension to the recreation of period dance.

Some of the most popular eras covered in our books and online library:
The primary focus of the Vintage Dress Series volumes draws its inspiration from these eras, with a particular emphasis on evening wear as formal balls are such an important component of a vintage dancers life. Visit my calendar page for a listing of period events, balls and workshops or The Commonwealth Vintage Dancers homepage for more information on period events. An upcoming ball or period pic-nic is the the perfect excuse for a new gown!

Other Titles:
Vintage Dance Music, Dance Manuals, & DVDs:
Titles currently being developed:
Ladies' Evening Dress of the Ragtime Era

Volume I (1909-1912)
Volume II (1913-1916)
Volume III (1917-1920)

Civil War Era: Headwear, Undergarments, Outerwear
Fancy Dress Costumes
Bathing Costumes
Fashions of the Bustle Era
Wedding Fashions
Gentlemen's Fashions
---


P.O. Box 9, Nahant, Massachusetts 01908
e-mail:
phone: (781) 49-WALTZ (781-499-2589)
© 2014, Vintage Victorian, All rights reserved